Exercise is so much more than physical strength and fitness. Movement is key to our Mental wellbeing. 
What does exercise mean to you?
I exercise because I love it. I just like to move and love how it makes me feel. I feel energised, alert and alive when I'm exercising. I can think more clearly, be creative, more confident. It makes me happy and I'm lucky my job has been my life. For over 20 years I've made a career out of exercise and well-being.
My younger self lived to exercise. Not just during my competitive years but later, at university, starting my career, setting up my business, establishing in a new city, a new country, during all the different times in my life, every stage. It's social, a leveller, a release, a place where I can regroup, to think and problem solve, to clear my head. So many benefits to mind and body. Now it's part of my make up, I have to get up and move, I function better that way.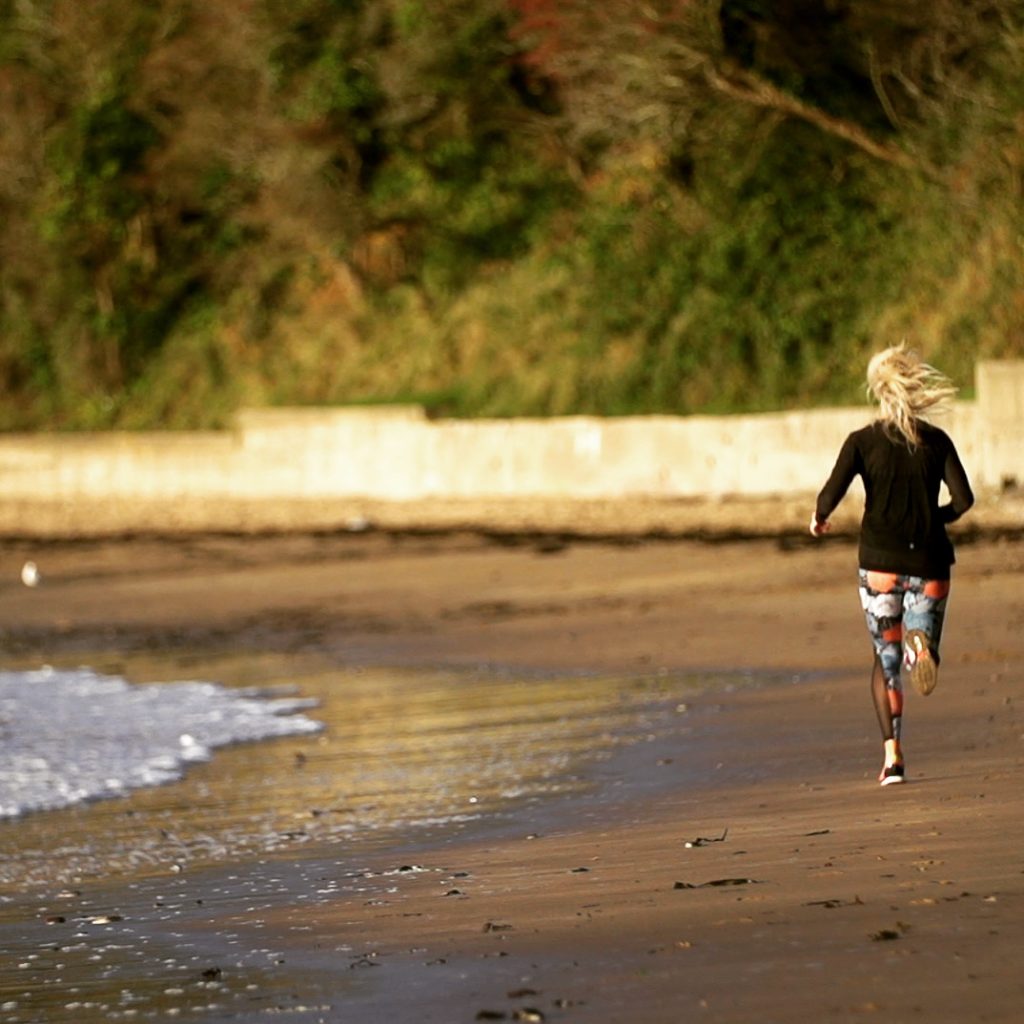 What does exercise mean to you? I asked beachfitclub.com members.
"Exercise is important to me.  It makes me feel better, physically and emotionally.  It pushes me to do and be more.  It gives me the solitude I need as well as the friendship I really need. It gives me time to think.  And, to not think. It has made me appreciate my body and its capabilities in a totally new way."
" I realise that I have never regretted doing exercise – whether that's a beachfitclub class or a run, a dip in the sea or a walk.  And that has to be a good thing."
" I would never have made these discoveries if it wasn't for beachfitclub." 
"Exercise makes me feel alive !!!!" 
"Mae'n gwneud imi deimlo yn well, yn fyw, yn fwy stable yn feddyliol ac yn iach." 
"Soi'n gallu peidio ymarfer corff nawr – Mae'n rhan o fy mywyd ac yn rhan fi wir yn mwynhau." 
"I agree wholeheartedly with you as to the importance of all the above allowing us to see the bigger picture more clearly & enabling us to fight against the build up of any mental health issues.  Doing all of the above together is also very enriching."